Sell more using a complete real estate CRM with unique features. CRM 49 allows the realtor to have a complete follow-up of potential clients, managing the properties that meet the client's profile and sending a personalized list via email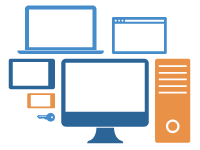 Access the system from anywhere
CRM 49 has specific versions for computers, tablets and smartphones. The real estate market is very dynamic and it is important that the real estate agent always have all information available anywhere.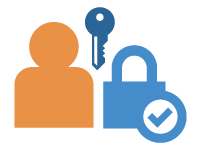 Levels of access permission
The system allows you to configure the access level of each user, allowing the real estate broker to define which information can be viewed by each user. It is also possible to define that only a specific user receives the information that comes through the website and then distribute it to the other users as he / she chooses.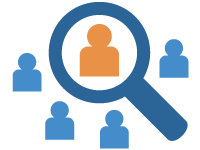 Managing leads
We live in a time when information is very important, and in order to be able to serve potential buyers in an agile and intelligent way, it is necessary to offer exactly what they are looking for. CRM 49 notifies the real estate agent when a new property meets the type of property that clients are looking for and adds those leads to the sales funnel, as well as sending an automatic email to them.
Real estate website
for brokers and agents
The real estate websites developed by CODE 49 stand out in the market for the practicality, beauty and results they provide.
The development of the real estate website is free and we offer several templates and themes, with the possibility of customization. The site fits perfectly in all devices, such as tablets and smartphones.
Among the differentials, we highlight the search for real estate by map and the various features of interaction with the visitor of the real estate website.
Real estate website